Mobile Service and Repair Processing via AIF
Optimization of your Field-Service-Processes with interactive PDF-Forms
SEND INQUIRY
Paper forms are an integral part of numerous field-service-processes. However, their manual entry is error-prone and time consuming. Moreover, they quickly get outdated and have to be updated. And keep in mind – in most of the cases with this approach the orders and calculations are created with a delay. That is why the receipt of payment usually comes several weeks later, leading to serious implications for the liquidity situation.
Mobile Service and Repair Processing via AIF by
abilis
With interactive PDF-forms you can document the field-service-processes easily, quickly, and error-free. Extensive plausibility checks, calculation formulas and calculations create considerable added value of the service processing. Your service technician gains access to the pre-filled service orders via laptop or mobile device and then creates the PDFdocuments. In the end, the clients confirm the services by signature on the signature pad. The confirmed information will be then sent to you company via e-mail. There it can automatically be invoiced or archived. The digital documents are the equal of the previous ones. They can be used for other requirements along with the Field-Service-Processes and can be sent out directly from SAP.
Thanks to the automatic data transfer, the time-consuming and rather costly data transfer
from paper forms in the SAP application is avoided. There are no transfer errors, while the
data quality is improved.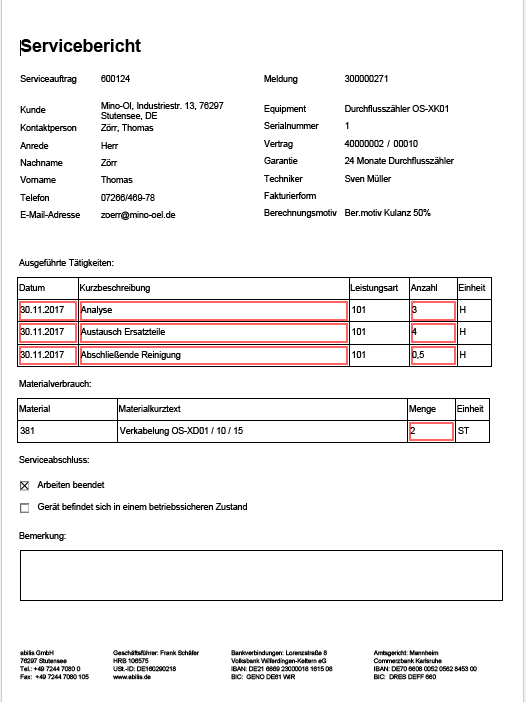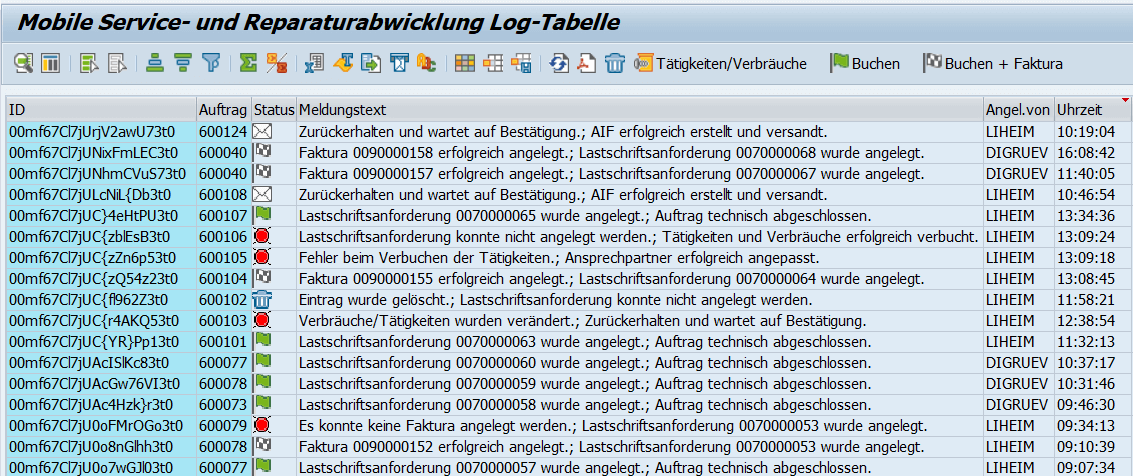 Mobile Service and Repair Processing via AIF
---
The coding is optimized also for the SAP HANA database. As part of the maintenance, the SAP add-on will be further developed on a regular basis. Therefore, within the maintenance contract it will be upgraded for the use of S/4HANA, thus being available to you at any time.
We will gladly support you with all technical system requirements with our SAP-Basic-Offers.
Immediate invoicing following the service visit and therefore, increase of liquidity
Simple service processing – simple and effective processes for mobile service management
Satisfied clients thanks to the quick feedback
Simple, intuitive operation – reduced training expenditure
Automatic transfer of SAP data, e.g. client data
Maintaining trusted processes so that higher employee acceptance can be achieved
Full flexibility and always comprehensive information thanks to the access to SAP data within the service processing
Reduced error rate thanks to the automatic transfer of feedback data in SAP
Online and offline form management
Creating forms in the look-and-feel of their paper predecessors
Extensive plausibility checks